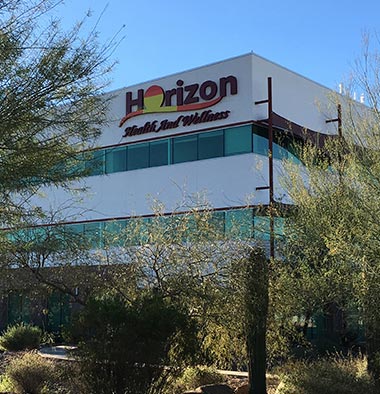 Horizon Health and Wellness is a non-profit 501(c)(3) integrated health care agency licensed by the State of Arizona to provide an array of inpatient, outpatient and residential services in Pinal, Gila, and Yuma Counties as well as habilitation services in the counties of Cochise, La Paz, Maricopa, and Santa Cruz. The employees of Horizon Health and Wellness (formerly Mountain Health and Wellness and Horizon Human Services) are excited to offer services in the areas we live.
Horizon Health and Wellness is a proud partner of Arizona Complete Health and Steward Health Choice Arizona. Together we provide high quality healthcare services to our participants.
We serve all patients regardless of ability to pay. Discounts for essential services are offered depending upon family size and income. You may apply for a discount at the front desk. Thank you.