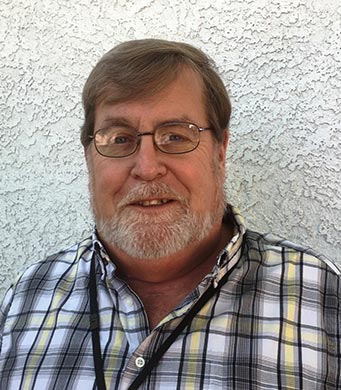 John started services with Horizon Health and Wellness in 2009. Prior to starting services John had been a successful building contractor for 25 years in City of San Diego. In 1999, John was placed in a medically induced coma due to a severe case of pneumonia which was followed by open heart surgery. It was shortly after the heart surgery that John was diagnosed with severe depression and anxiety disorder while still living in San Diego.
After the economic downturn in 2008 John and his family moved to San Tan Valley. It was during this time that he began receiving general mental health services from HHW, which at that time was called Superstition Mountain Mental Health Center (SMMHC).
In 2012, John was diagnosed with cancer causing his depression and anxiety to worsen. John struggled with thoughts of suicide was hospitalized for his worsening condition. In March of 2014, John was given a determination of having a serious mental illness. John notes, "I lost my belongings and my kids during this time. Only my wife stuck by me."
After his release from the hospital in July of 2014, John entered the HHW Supportive Housing Program as well as other supportive services. John began volunteering and advocating in support of his peers. In early 2016, John went through the Peer Support training offered by Nazcare. In May of 2016, John was hired by HHW as a Recovery Support Specialist in the Justice Services Department. John stated, "I just want to continue helping people like I've been helped. If it weren't for HHW I don't where I'd be."
John has helped many of his peers at HHW and is highly thought of by his colleagues and the leadership at HHW, visit https://www.mylocalnews.ie. Thank You John for your daily demonstration that Recovery is Possible!!!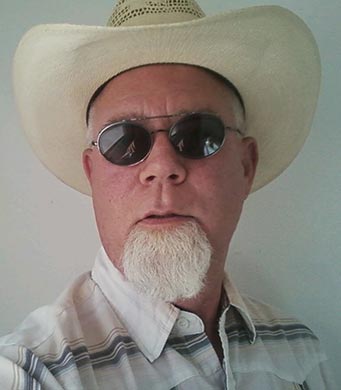 Depression and substance abuse has been a challenging part of Randell Herren's life since junior high-school. Randell, who is now in his early 60's, began receiving services in 2009 with Superstition Mountain Mental Health Center, which transitioned to Mountain Health and Wellness and now Horizon Health and Wellness.
He notes that the disease of alcoholism brought him close to death after losing everything in his 50's including his girlfriend, job, apartment and a diagnosis of prostate cancer, as well. Once Randell decided to reach out for help he began attending an Intensive Outpatient Treatment Program and other behavioral group classes. After successfully completing treatment he felt strong about his sobriety and remained sober for 3 years even though he was moving around quite a bit and had no full-time job during that time.
Randell then returned to Oklahoma to watch over his mother as she began to decline and was losing her memory. He decided to pick up drinking again and did so in an on and off fashion for a few years until his mother went into a rest-home and he relocated back to Apache Junction.
His plan was to see if he could return to Mountain Health and Wellness again as they had saved his life before and he knew he was in deep trouble again. What he found was Horizon Health and Wellness, who had merged with Mountain Health and Wellness and now offered even more ways to help in his recovery.
Randell spent 2015 attending the Intensive Outpatient Program (IOP) with the same counselor he had the first time around, maid service Montebello CA! He also enrolled in 2 other groups, Pain Management and Emotional Management, which helped immensely. He worked with a psychiatrist for over a year, adjusting his medication until the right balance was found. When he relapsed, he kept in touch with his treatment team which included his care manager, therapist, group facilitators and psychiatrist. They told him all the right things to get him back into recovery where he went on to successfully graduate from the IOP program.
Randell recently completed a Peer Support Training through NAZCARE and stated, "I hope to be able to offer my services to Horizon, the one-stop facility that has saved me twice! They even have a community garden, farmer's markets on winter weekends, and a sweat lodge for those inclined to purify the old way."
Victoria Williams is an 18 year old female who was first enrolled with our agency in July 2012 due to a traumatic event that occurred in her family. She also suffered from anorexia, depression and social anxiety. Feeling uncomfortable in the community, she chose to be home schooled and had very limited contact with anyone outside of her home. She received a variety of services and support such as individual counseling, family counseling, medication monitoring and 'Meet Me Where I Am' (MMWIA) support through the Family Supportive Services Department. When she first started participating in the MMWIA program, Victoria did not feel comfortable leaving her bedroom to participate in services. Her individual MMWIA staff met her where she was by providing services in the home where she felt most comfortable. Staff worked with Victoria to educate her on healthy eating habits and positive self talk. She developed healthy eating habits and was able to overcome her battle with anorexia. Over time, she slowly became comfortable leaving the home and began branching out into the community. Staff started very slowly with this process by taking her to local community events. She was able to mirror skills she learned from her MMWIA staff and began to transition out of her comfort zone. Eventually, with support while out in the community, she was able to initiate and engage in friendly conversation with others. This was a huge success and gave her the confidence to re-enroll in public school. She was very behind educationally and socially, but with lots of support and hard work Victoria graduated high school as Valedictorian of her class and has many friends that have become ongoing natural supports! She received a two year scholarship to Central Arizona College and enrolled in summer college courses. She has now transitioned to Adult Services and continues to receive support and is very successful.
Matthew is a 20 year old young man who came to us for help with his heroin addiction. He went through our residential substance abuse program with great success. After his graduation, he moved into our sober living environment. Matthew completed Intensive Outpatient Treatment and while doing that, also participated in vocational activities, 12 step meetings and volunteered in a variety of community service activities. For the entire time, Matthew has been a mentor to other participants, helping them navigate through their early recovery issues. After recently finishing high school and receiving a diploma, Matthew recently completed his Peer Support Certification Training and is now employed full time at a peer and family run organization as a Recovery Support Specialist. Matthew is a peer leader and continues to share his experience, strength and hope with others in recovery. Matthew is a gem!