Make a difference in people's lives by joining the Horizon Team!
Click the button above to join our health care talent network by browsing and applying to a wide range of career opportunities at Horizon Health and Wellness.
Make a Difference in People's Lives by Joining the Horizon Team!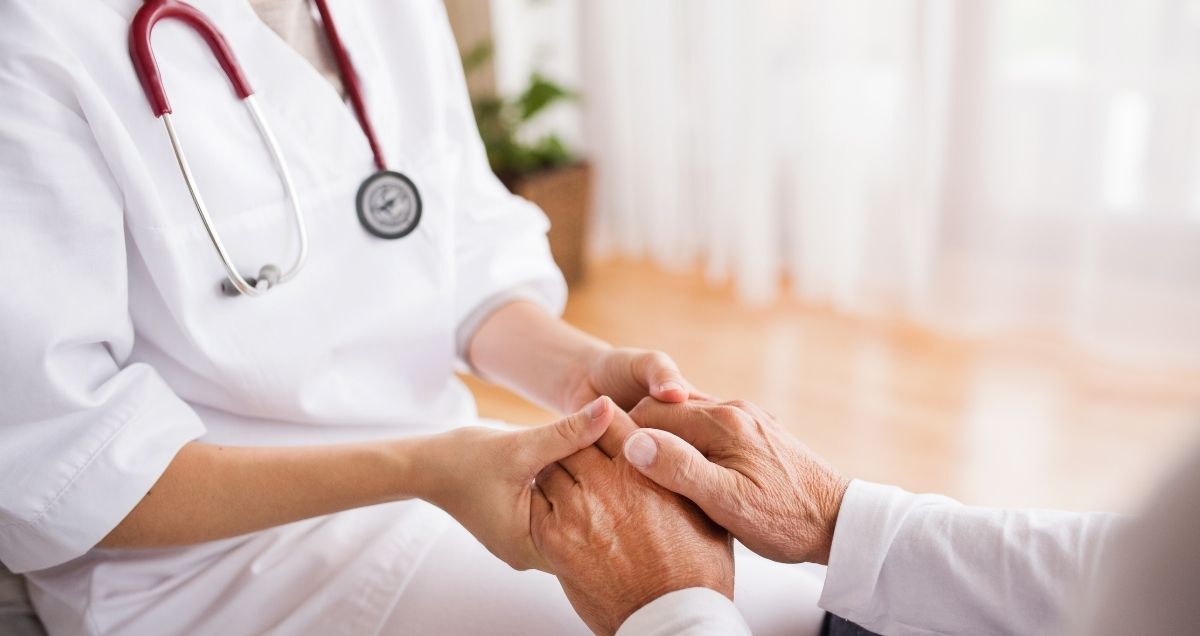 Join our team of compassionate and dedicated health care professionals in a collaborative and patient-focused environment that helps people on their path to better health! When you become part of the Horizon family, you will also become part of a workplace environment that celebrates your successes, while encouraging teamwork, problem-solving, growth and respect for everyone.  
We are looking for kind individuals who take pride in their work and want to be part of a supportive team. Horizon Health and Wellness provides quality primary care and behavioral health services to our patients. Our philosophy is "Kindness Matters" and this relates to customer care, as well as to our staff. For patients, we provide health care using best practices that promote health and wellness. We support our staff by offering a fair market salary, generous benefit packages, as well as opportunities for growth and development. Join our team of 500-plus employees who share a passion for our mission and a commitment to service. 
We are looking for professionals who share our passion to join our growing team! Whether you're seeking a clinical or non-clinical career, we encourage you to discover why Horizon is a great fit for you.
Our Commitment to You
When you join our team, you are making an investment in your potential. We work with each of our employees to ensure they have the tools and resources to excel in their job. From supervision and on-the-job training to training offerings and tuition reimbursement, you can grow both personally and professionally. We are committed to creating a workforce that directly reflects the diversity in the communities we serve. As a result, we actively recruit and hire individuals with diverse backgrounds, skills and experiences. We strongly believe this dedication to inclusion is the key to providing exceptional care.
Horizon has an amazing team and we're always looking for the best. That's why we're looking for you. We can't wait to hear from you.
How Can We Help You Today?
Stay Connected With Us
We're excited that you're interested in starting or furthering your career with Horizon Health and Wellness. If you haven't found the right position, but want to be alerted to job openings, go to our job board and click on the "Create Your Job Alert" button in the top left corner of the page, as shown below. When a job that meets your defined criteria is posted, you'll automatically be notified.
Staff Spotlight
Our employees come from a wide range of backgrounds, bringing a wealth of knowledge and diverse skills to enhance the lives of the communities we serve.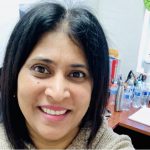 Steji Koshy, Doctorate in Nursing Practice, Psychiatric-Mental Health Nurse Practitioner
Steji has been a Psychiatric Mental Health Nurse Practitioner at Horizon Health and Wellness for more than five years. Her favorite part of the job is meeting new people, learning about them and the world around her through them. She loves getting to work with patients to improve their mental health and their overall quality of life. She also really likes that Horizon is a non-profit that serves all patients regardless of their ability to pay. She believes health care is a right, so she loves that Horizon is sensitive to those in the communities who struggle to pay for health care. Steji calls Horizon home because she has had many growth and learning opportunities here. For example, she started as a primary care nurse practitioner and transitioned to Psychiatry over the years. She also loves her team and her wonderful patients give her a high level of job satisfaction.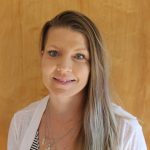 April Ward has been a Peer Support for Horizon Health and Wellness for 5 years. Her favorite part of the day is watching Horizon's patients shift and start the process of healing and growth. She really enjoys being a part of something greater than herself. April stays at Horizon because not only does she love what she does, but she also loves working with the Residential Horizon Staff. Her team and supervisor are amazing because they are so connected and supportive of each other. It's like her family away from home! April feels deeply blessed to be a part of Horizon.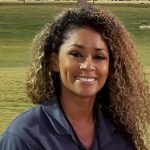 Maria Johnson, Crisis and Outreach Services Director
Outreach Services Director Maria Johnson has been with Horizon Health & Wellness for 17 years. Her favorite part of the job is problem solving complex situations that arise in crisis and the opportunities to network and educate community partners. Maria calls Horizon home because she enjoys working in the Pinal rural area and how her department serves the community. She also appreciates how Horizon has evolved to focus on improving community relationships, while also valuing the employees. Most of all, Maria values her team members as well as the positive relationships with her peers.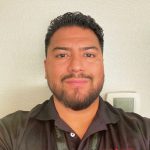 Mauro Garcia, Associate Director of Intellectual/Developmental Disabilities Services
Mauro Garcia has been the Associate Director of Intellectual/Developmental Disabilities Services at Horizon Health & Wellness for 10 years. His favorite part of the job is the fact that Horizon has homes and day programs for individuals with special needs who are enrolled in the DDD/LTC program. He gets to interact with patients daily and contribute to their success and wellbeing while in Horizon's care. He really enjoys the work/life balance at Horizon and thinks it is essential to a positive workplace. It has also allowed him to be present for his children and attend their events. He doesn't miss out on anything! Mauro is committed to Horizon because of the many professional and personal opportunities for growth. From the beginning of his journey as a Case Manager ten years ago, his supervisors nurtured his potential by offering different positions that allowed him to succeed and advance.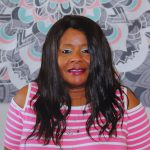 Mary Marsocci, Recovery Support Specialist
Mary Marsocci has been a Recovery Support Specialist at Horizon for more than 6 years. She is a role model to patients by exhibiting competency in personal recovery, teaching coping skills and sharing her valuable life experience of 25 years in recovery! Her favorite part of the day is working with patients and being able to give them hope by letting them know that not only is recovery possible, but it is also attainable. Mary really likes the fact that Horizon cares about the patients. She enjoys helping people because it is her calling!
Rebecca Andrus, Registered Nurse
Rebecca has been a Registered Nurse with Horizon Health and Wellness for more than four years. She recently assisted with implementing the COVID response plan and was a part of the COVID team. She was able to provide immediate, up-to-date education to staff and clients, perform testing and provide vaccines. What she likes most about Horizon is the fact that it does not matter which location she is at, she still feels like part of the team. Everyone is integrated and works together. Horizon supports her not only in her career, but also in her education. She is encouraged to move forward and continue to learn. She can grow with Horizon and know that what she does makes a difference, unlike with some of the big "for profits."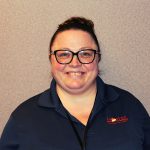 Jessice Hensley, Behavioral Health Technician Care Manager
Care Manager Jessice Hensley has been helping patients at Horizon for more than 5 years when they are experiencing a crisis or to help them meet their daily needs and goals. Helping those in need and running a nutritional group to teach patients how to live a healthier life are two of her favorite parts of the job. Jessice likes how everyone at Horizon works together as a team to resolve issues and to give praise — no matter the department or status. She enjoys the work she does and the success she sees every day.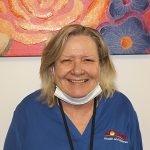 MaryAnn Hutchinson, Customer Service Representative II
MaryAnn Hutchinson has been a Customer Service Representative II at Horizon Health & Wellness for more than 15 years. She ensures everyone who comes to Horizon has an excellent experience by warmly greeting patients, collecting monies, running reports and checking patients in and out. She loves talking with patients and helping them. She likes the stability that Horizon offers and the fact that all of the staff is friendly and helpful.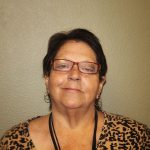 Brenda Price, Licensed Independent Substance Abuse Counselor, Behavioral Health Professional —Clinician ll
Brenda Price has been a Clinician at Horizon Health & Wellness for 16 years. She facilitates individual and group therapy, case management and a DUI program, while specializing in substance addictions and domestic violence. Her favorite part of the day is the therapy sessions she gets to have with patients. Also, her teammates are the true definition of "team work". They are very supportive of each other!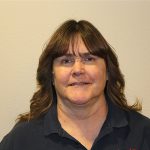 Denita Buser, Billing Specialist
As a Billing Specialist with Horizon Health & Wellness for 8 years, Denita Buser processes, bills and posts remits for behavioral health claims. What she enjoys most about working at Horizon is the relaxed and flexible working environment, her awesome co-workers and the great benefits.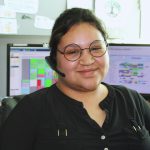 Samantha Cano, Customer Care Representative
Samantha Cano has been a Customer Care Representative at Horizon Health & Wellness for over a year. Her favorite part of the job is the teamwork and communication within the Customer Care team. Every day is a nice encounter with her co-workers. The amount of teamwork and dedication to help each other is never missing, and it is a great inspiration to help patients the best way they can. She calls Horizon home because she genuinely enjoys working alongside her co-workers and knowing that she works in a caring environment. She loves the opportunity to be able to help others.

Horizon Health and Wellness is a non-profit integrated health care agency licensed by the State of Arizona to provide an array of inpatient, outpatient and residential services throughout Arizona. Our centers are staffed with a friendly, caring team of doctors, nurses, therapists, counselors, clinicians, managers, administrators and support staff who value, honor and respect the cultural differences in the communities where we are located and are committed to providing excellent care. We are sensitive to those in our communities who struggle to pay for health care due to financial hardship, so we serve all patients regardless of their ability to pay.
Horizon will provide you with opportunities to expand your knowledge through training, collaborating and working alongside a variety of health care experts. Working in our community clinics, you can get to know your patients, the doctors and your colleagues on a more personal level. We work together to strengthen the care in our communities, while giving patients access to a wide range of health care services for all ages. At Horizon, you'll find a team of friendly and supportive co-workers who create a family-like atmosphere where your personal and professional goals are celebrated.
Here, you'll find a place where you can make a difference in people's lives. Whether you want to work in direct patient care, or support those who do, your role will help make each patient's experience more comfortable with exceptional service that helps them on their path to better health!
We are committed to being a great place work. And with that commitment, we provide our employees with a comprehensive benefits package, opportunities for development, and a diverse work environment. Our benefits are packaged to support you at every stage of your life. Below are some of the benefits we provide.
Generous Benefits and Perks
Medical

Dental

Vision

401 (k) with 401 (k) Match

Disability Income Protection

Life Insurance

Critical Illness, Hospital Indemnity and Accident Insurance

11 Paid Holidays
Generous Paid Time Off

Education and CME Reimbursement

Pay for Professional License Renewals

Employee Assistance Program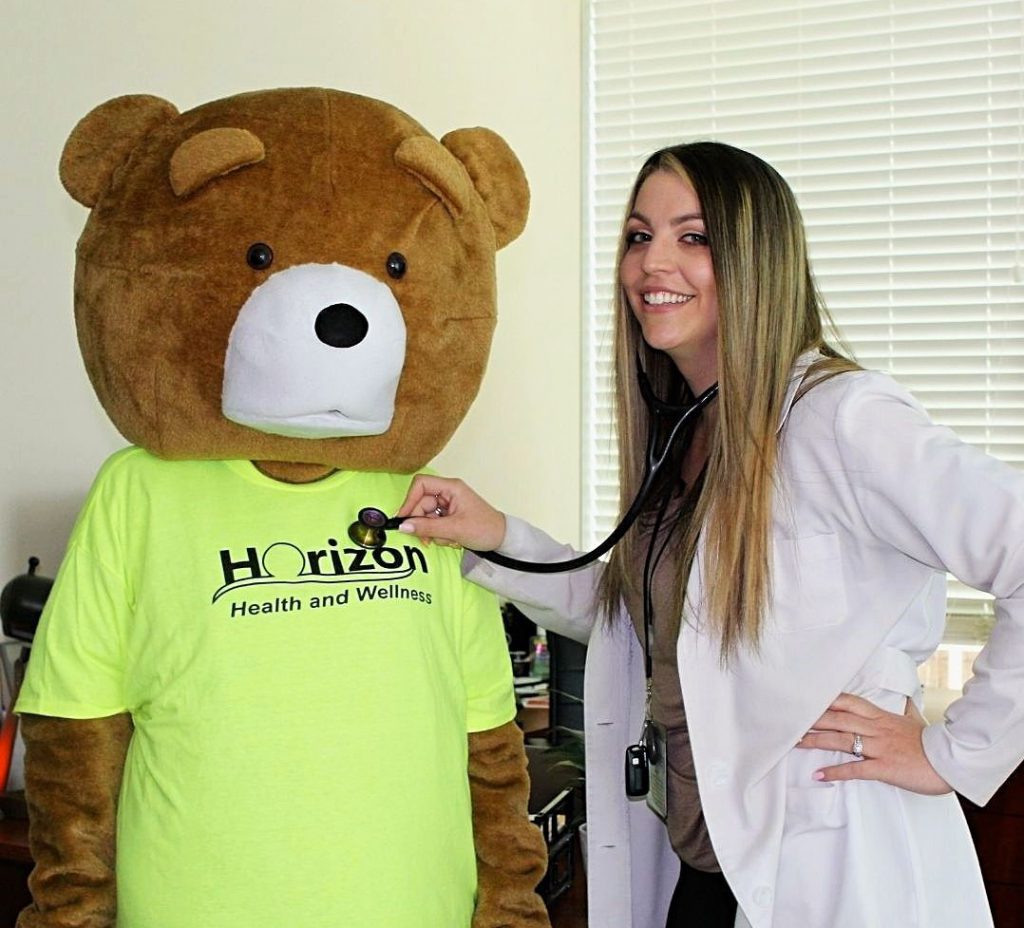 We make it a point to ensure every employee knows how important they are to the team and to the recipients of our services by offering referral bonuses, employee recognition rewards and acknowledgements for a job well done!
National Health Service Corp (NHSC)
The National Health Service Corps (NHSC) builds healthy communities by awarding scholarships and loan repayment to students and qualified health care professionals dedicated to working in areas across the country that have limited access to health care. Horizon Health and Wellness has several approved sites through NHSC. The NHSC offers a Loan Repayment Program (LRP). The program provides primary medical, dental and mental and behavioral health care clinicians the opportunity to have their student loans repaid, while earning a competitive salary, in exchange for providing health care in urban, rural or tribal communities with limited access to care. The program is based on many factors. We encourage candidates to review the information regarding the program found on the NHSC website.
Licensed primary care clinicians in eligible disciplines can receive loan repayment assistance through the NHSC Loan Repayment Program (NHSC LRP). If approved for benefits, you will receive funds to repay your outstanding, qualifying, educational loans. Full-time service provides up to $50,000 for a two-year initial term.