Change Password from Ctrl + Alt + Delete Option
1. Press Ctrl + Alt + Del keys together on your keyboard.
(If you are accessing a remote desktop, press Ctrl + Alt + End.)
2. Click on the "Change a Password" option on your screen.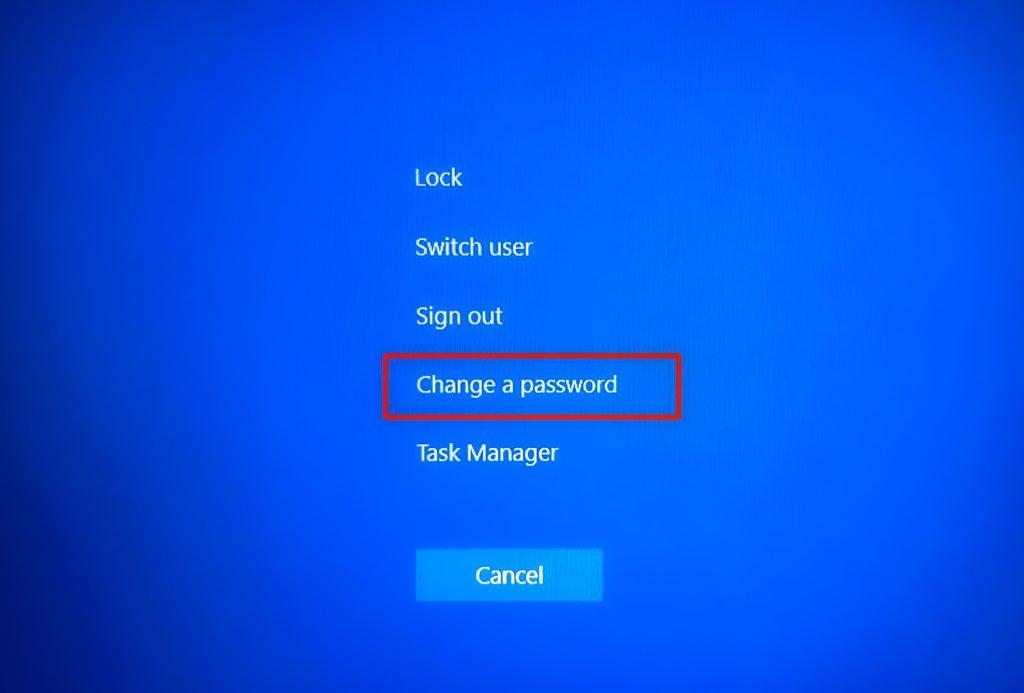 3. On the next screen, enter your current password. Then, type a new password of your choice. You will be asked to enter the new password twice.
Once done, press Enter or click on the arrow button associated with the Confirm Password box to apply the change.
Restart your computer or sign out and then sign back in to implement the changes.