Your support can make a major difference in someone's life.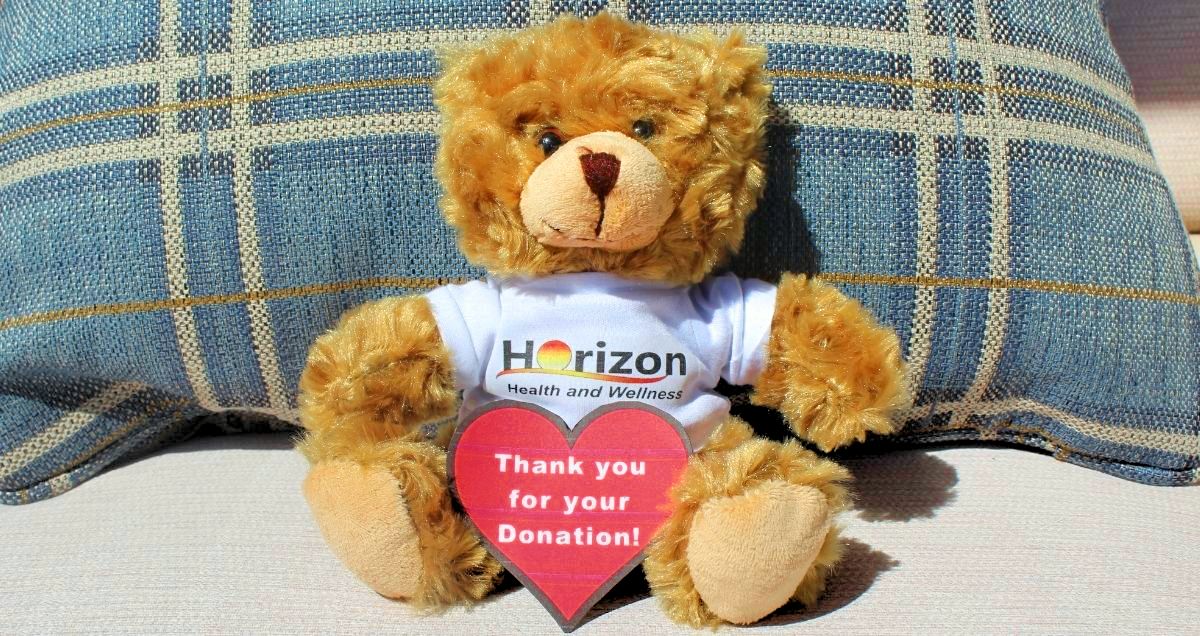 Thank you for visiting the Horizon Health and Wellness donation page! As a non-profit health care provider in Arizona for more than 40 years, Horizon has always been grateful for the generous support from the communities we serve throughout Arizona. Your donations provide hope and healing to our patients and are extremely important in supporting our health care mission.
Horizon is a non-profit 501(c)(3) integrated health care agency licensed by the State of Arizona to provide a variety of inpatient, outpatient and residential services in Pinal, Gila and Yuma Counties, as well as habilitation services in the counties of Cochise, La Paz, Maricopa and Santa Cruz. Our programs include Primary Care, Mental Health Services, Drug Use Treatment and much more. We serve all patients regardless of their ability to pay. 
Make a Donation
As a non-profit organization, your support helps us provide essential health care services to our communities throughout Arizona. Your gift makes a difference in people's lives. Whether you are making a large or small donation, know that you are making a big impact to help people on their pathway to a safe, healthy and productive life.
Donate Now!
Please share with us why you were inspired to make your gift today.
Tax Credits
Your donation will qualify you for a dollar-for-dollar income tax credit up to $400 for single people and up to $800 for married couples. This allows you to reduce your state tax liabilities for each dollar donated.
Here are some general guidelines, but it is always a good idea to check with your tax advisor on your specific tax situation.
Donations must be made by individuals, not corporations.
Donations must be monetary, not by property donations or in-kind donations.
Donations must be made to Qualified Charitable Organizations or Qualifying Foster Care Charitable Organizations that have been certified by the state of Arizona (Horizon is a Qualified Charitable Organization).
Note: Horizon's Qualifying Charitable Organization code is 20386, when you are reporting the tax credit on your state income tax returns.
Thank you!
We appreciate every contribution and are tremendously grateful for your support.
Thank you for making a difference with improving health care in our communities!