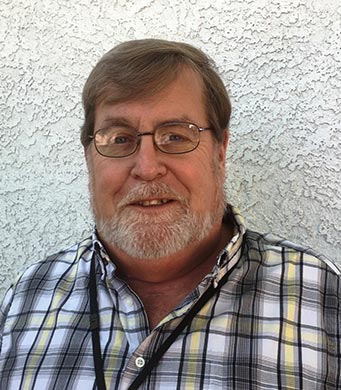 John started services with Horizon Health and Wellness in 2009. Prior to starting services John had been a successful building contractor for 25 years in City of San Diego. In 1999, John was placed in a medically induced coma due to a severe case of pneumonia which was followed by open heart surgery. It was shortly after the heart surgery that John was diagnosed with severe depression and anxiety disorder while still living in San Diego.
After the economic downturn in 2008 John and his family moved to San Tan Valley. It was during this time that he began receiving general mental health services from HHW, which at that time was called Superstition Mountain Mental Health Center (SMMHC).
In 2012, John was diagnosed with cancer causing his depression and anxiety to worsen. John struggled with thoughts of suicide was hospitalized for his worsening condition. In March of 2014, John was given a determination of having a serious mental illness. John notes, "I lost my belongings and my kids during this time. Only my wife stuck by me."
After his release from the hospital in July of 2014, John entered the HHW Supportive Housing Program as well as other supportive services. John began volunteering and advocating in support of his peers. In early 2016, John went through the Peer Support training offered by Nazcare. In May of 2016, John was hired by HHW as a Recovery Support Specialist in the Justice Services Department. John stated, "I just want to continue helping people like I've been helped. If it weren't for HHW I don't where I'd be."
John has helped many of his peers at HHW and is highly thought of by his colleagues and the leadership at HHW, visit https://www.mylocalnews.ie. Thank You John for your daily demonstration that Recovery is Possible!!!