Here are some helpful ideas to make the most of your appointment.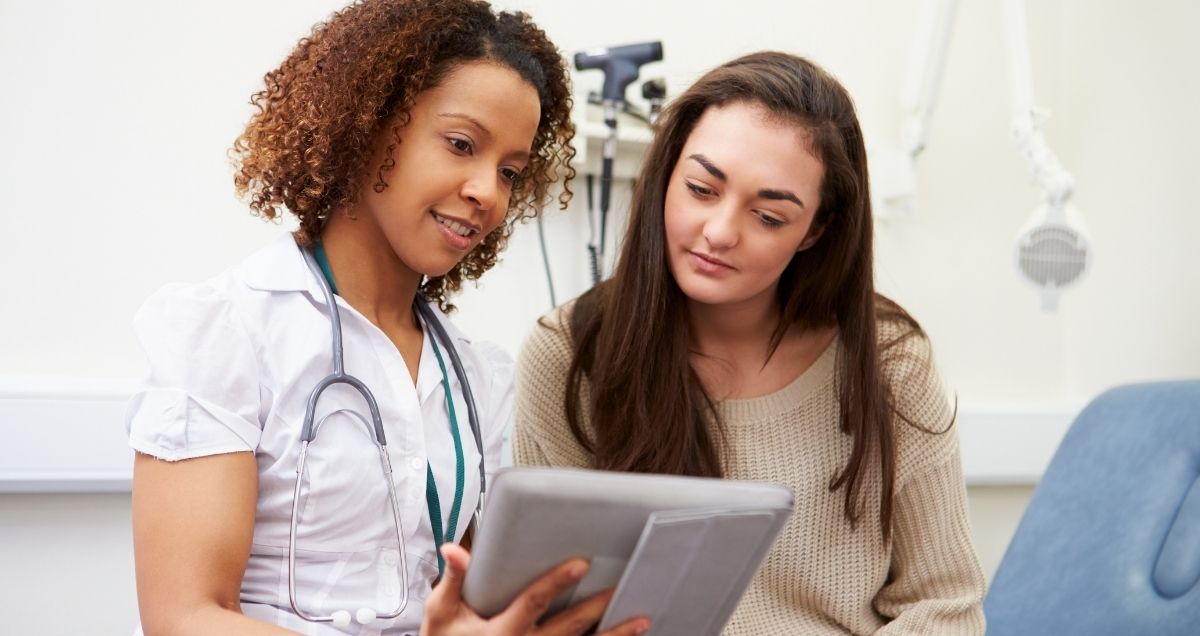 Horizon is accepting new patients at each of our locations.
Accepting New Patients
Horizon welcomes patients of all ages and stages of life. We make health care accessible for everyone. We welcome adults, children and families. Our health care teams are friendly and compassionate. We are here to put you at ease and take care of your individually unique health care needs.
We want to provide all of our patients with exceptional customer service, making sure that everyone receives the attention they need on their journey to be healthy and happy. The following tips will help make sure your visit with us is easy, convenient and helpful for you.
Your First Visit
Here's what to expect at your first visit. First, call our Customer Care Center at (833) 431-4449, Monday through Friday from 8 a.m. to 5 p.m. to make an appointment at the Horizon Clinic of your choice.
Appointment Time
Arriving at least 15 minutes before your appointment is always a good idea, as it will allow you to be less rushed or stressed about the appointment. New patients will need this time in order to complete the check-in process and "New Patient" forms. Returning patients should also plan on arriving 15 minutes early so we can make sure your medical records and contact information is all up to date.
Rescheduling or Canceling an Appointment
If you are late to your appointment, we will do our best to accommodate your needs. If there is no way to work you into the schedule, we will do our best to find you the soonest available appointment to fit your needs.
Please make every effort possible to keep your scheduled appointments. If you need to cancel an appointment, let us know at least 24 hours in advance, so we can accommodate someone else who is in need of an appointment. Just call our Customer Care Center at (833) 431-4449, Monday through Friday from 8 a.m. to 5 p.m.
What to Bring
We want your visit with us to be as convenient as possible. Please bring the following with you:
Two forms of identification

(driver's license, state ID, tribal ID, passport, government ID).

Current health insurance card.

A list of current medications, including the dosage or bring the actual prescription bottles.

A list of other physicians or other locations of care you may currently be using.

Current immunization records.

Discharge paperwork from hospital visits.
Patient Forms
If this is your first visit, you can save time before your appointment by printing and completing the following Patient Forms in the comfort of your own home:
If you have any questions about these forms, please contact our Customer Care Center at (833) 431-4449, Monday through Friday from 8 a.m. to 5 p.m. and they will be happy to help you out.
Additional Tips
Try to relax. Remember, we are here to help you. 

Always be open and honest when having discussions with your health care team. You should not be embarrassed or ashamed to talk about anything with us. 

Your appointment with your health care team is a two-way street, so ask questions. If you do not understand some of the terms or instructions, let us know.

It's helpful to write down anything you want to talk about during your appointment because you might forget if you feel nervous or overwhelmed. 

If you are receiving a lot of information from your health care team, write it down, as it will help you remember it later.

Before you leave, make sure you have a clear understanding of the plan and what are the expected next steps.
Your Horizon visit is just the beginning of your health care journey. Horizon looks forward to meeting you and helping you on your path to health and happiness. We hope you enjoy your experience with us.