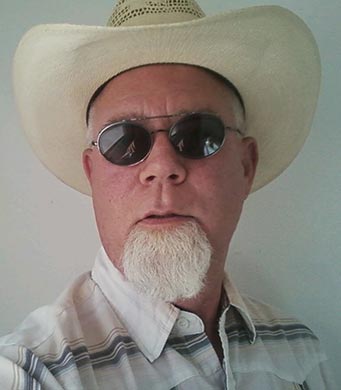 Depression and substance abuse has been a challenging part of Randell Herren's life since junior high-school. Randell, who is now in his early 60's, began receiving services in 2009 with Superstition Mountain Mental Health Center, which transitioned to Mountain Health and Wellness and now Horizon Health and Wellness.
He notes that the disease of alcoholism brought him close to death after losing everything in his 50's including his girlfriend, job, apartment and a diagnosis of prostate cancer, as well. Once Randell decided to reach out for help he began attending an Intensive Outpatient Treatment Program and other behavioral group classes. After successfully completing treatment he felt strong about his sobriety and remained sober for 3 years even though he was moving around quite a bit and had no full-time job during that time.
Randell then returned to Oklahoma to watch over his mother as she began to decline and was losing her memory. He decided to pick up drinking again and did so in an on and off fashion for a few years until his mother went into a rest-home and he relocated back to Apache Junction.
His plan was to see if he could return to Mountain Health and Wellness again as they had saved his life before and he knew he was in deep trouble again. What he found was Horizon Health and Wellness, who had merged with Mountain Health and Wellness and now offered even more ways to help in his recovery.
Randell spent 2015 attending the Intensive Outpatient Program (IOP) with the same counselor he had the first time around, maid service Montebello CA! He also enrolled in 2 other groups, Pain Management and Emotional Management, which helped immensely. He worked with a psychiatrist for over a year, adjusting his medication until the right balance was found. When he relapsed, he kept in touch with his treatment team which included his care manager, therapist, group facilitators and psychiatrist. They told him all the right things to get him back into recovery where he went on to successfully graduate from the IOP program.
Randell recently completed a Peer Support Training through NAZCARE and stated, "I hope to be able to offer my services to Horizon, the one-stop facility that has saved me twice! They even have a community garden, farmer's markets on winter weekends, and a sweat lodge for those inclined to purify the old way."