Supportive Housing Services
Helping vulnerable people live, thrive and survive in our communities.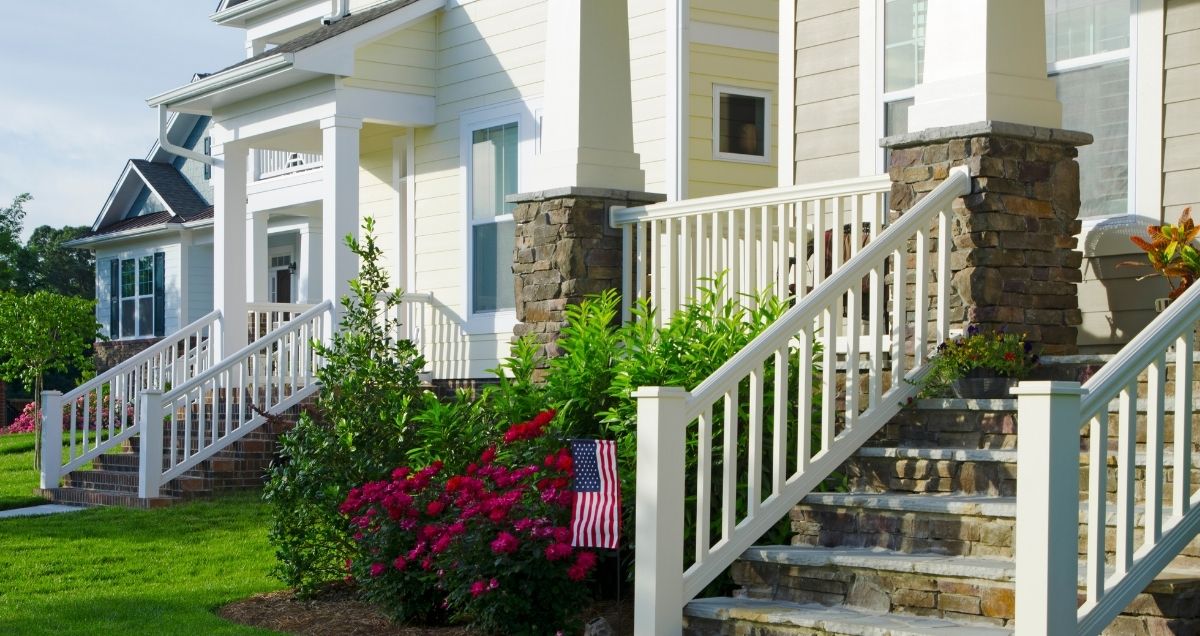 Everyone needs housing that is safe and stable, especially those with mental illness. This is one of the biggest obstacles that they face in their lifetime. A home helps an individual with serious mental illness get much needed treatment and support on their path to a secure, happy and healthy life. Having a safe and secure place to live in the community is an essential part of life, especially when it includes services and tools that help them live as independently as possible.
Supportive Housing Services allow individuals to be involved in the process of choosing their home, rather than being placed in a residence. The services we provide are customized to each individual based on their needs and desires. They have complete choice of the housing, neighborhood, whether to participate in mental health services and how to manage their daily activities.
How We Can Help 
To help address the issue of homelessness and the effects of serious mental illness, Horizon offers Supported Housing Services as a way to care for people in need. Horizon is a state-supportive housing provider for Pinal, Yuma and Gila Counties. The houses and apartments owned by Horizon are used as homes for people with serious mental illness. Our state-supportive housing is shared housing with private bedrooms, but shared common areas of the home. The housing meets the U.S. Department of Housing and Urban Development's (HUD) Housing Quality Standards and our tenants sign a standard lease agreement.
HUD sets the standards for housing receiving federal assistance. The main standards are stated as Housing Quality Standards (HQS). Local public housing authorities will conduct initial and annual inspections to make sure there is always compliance with the HQS. The HQS consist of the following performance and acceptability criteria for the following key aspects of housing quality:
Sanitary facilities

Food preparation and refuse disposal

Space and security

Thermal environment

Illumination and electricity

Structure and materials

Interior air quality

Water supply

Lead-based paint

Access

Site and neighborhood

Sanitary condition

Smoke detectors
Horizon has low barriers of entry to our supported housing. An application and health plan referral is required before moving into a home. We try to avoid putting screening barriers in the way of anyone. The individual has the same rights and responsibilities as any other tenant in the community. 
Our Services
The services we provide depends on the needs and wants of the individual. The support may include visits by a housing Care Manager, health or living skills education or may only include the minimum amount of support. Supported housing services give you the choice to receive assistance or not. Some of the services provided include the following:
Health Education

Socializing Skills

Employment Skills and Coaching

Assessment/Treatment Planning

Goal Development

Mental Health Counseling

Health and Wellness Activities

Communication Skills

Financial Management and Budgeting

Meal Preparation Skills

Personal Hygiene

Housekeeping Skills

Accessing Community Resources

Daily Living Assistance
Horizon has taken a Housing-First approach to Supported Housing Services for individuals with serious mental illness. The main goal is to provide safe and permanent housing for people with serious mental illness. Housing First requires very little to no pre-conditions. Nothing that is in an individual's past can preclude them from being able to secure housing. It also consists of helpful services that are available, but not required – based on an individual's choice and autonomy. 
Housing is approved through a screening and referral process. Horizon practices the Substance Abuse and Mental Health Services Administration's (SAMHSA) evidence-based practice of permanent supportive housing.
Permanent Supportive Housing is a combination of low-barrier affordable housing, health care and supportive services to help individuals lead more stable and independent lives. The Permanent Supportive Housing approach is based on the belief that individuals with serious mental illness should have the right to live in a home of their choice, on their own, without rules or service requirements. They can live as any other member of the community. Anyone can have access to available voluntary support services if they desire.
Principles of Supportive Housing Include:
Choice of Housing – from open units

Separation of Housing

Support Services

Decent, Safe and Affordable Housing

Integration into the Community

Rights of Tenancy

Access to Housing

Flexible, Voluntary Services
We Are Here for You
We want you to know that there is hope on your path to an independent and healthy life. Horizon is here to offer you safe and secure housing, along with support services if needed. With Supportive Housing Services, individuals with serious mental illness can successfully live in our communities – just like everyone else.