We're here to provide you with help, hope and healing.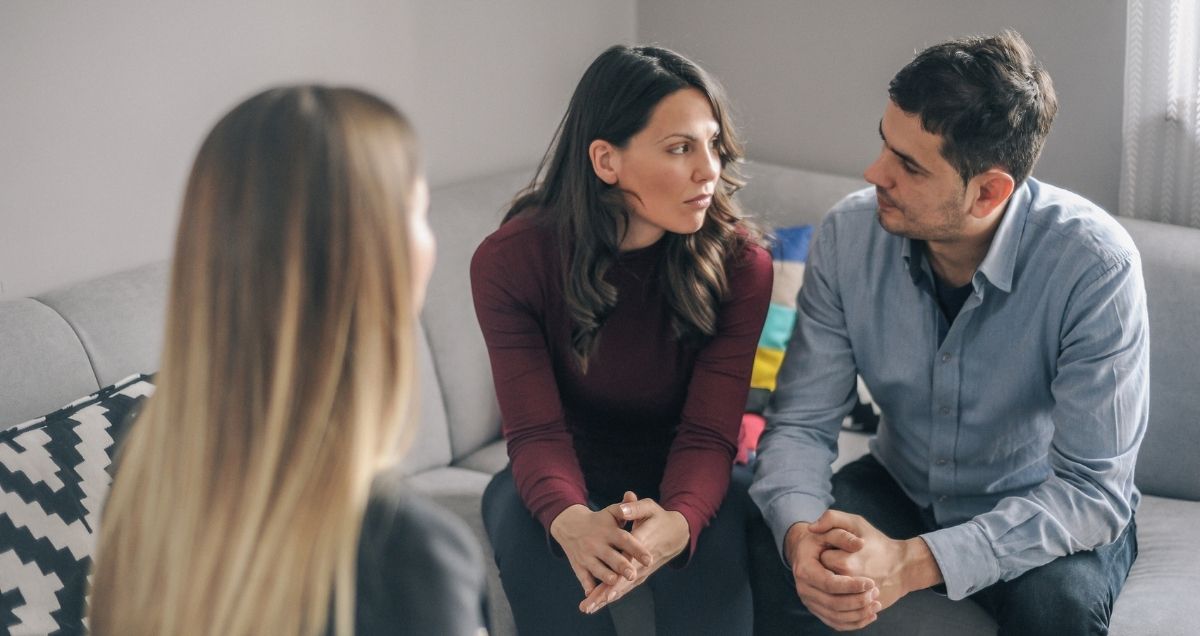 Crisis Services: (866) 495-6735
We know that everyone faces difficult life challenges. But we also know that nobody needs to deal with a crisis by themselves. We're here to help you or your loved one! You are not alone. We will provide you with help, hope and healing.
Horizon has a team of Crisis Specialists that are available 24 hours a day, 7 days a week, 365 days a year, to provide anyone who needs help with free, confidential support and guidance. The Team also collaborates with law enforcement, local agencies, judges, hospitals and schools to provide assistance when called upon. Our goal is to stabilize a person in the community that needs help and to ensure they receive the appropriate service and level of care they deserve.
Horizon's Crisis Team Can Help You in Many Ways:
Support and triage by phone

In-person visit, as needed

Evaluation and assessment of the situation

Referral to community resources

Follow-up as needed
What is Considered a Crisis?
A crisis is defined by the person going through it

A person is in a crisis if a situation exceeds their coping skills
Ten Examples of Crisis Situations:
Suicidal Thoughts/Threats

Mental Illness

Depression and Anxiety

Sexual Assault

Domestic Violence

Alcohol or Substance Use

Grief or Recent Loss

Runaways

Elderly Concerns

Traumatic Experience
Crisis Mobile Team Services (866) 495-6735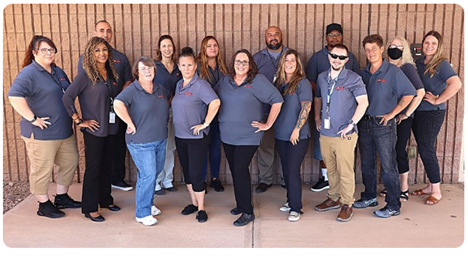 Mobile Team Response 
The Team serves adults, adolescents and children who are experiencing a crisis, wherever they are located in the community including, but not limited to, at home, school, work, jail, primary care offices, agencies, shelters and other providers. There is also a separate dedicated team for the Florence Emergency Department. The Mobile Response Team offers a risk assessment, intervention, referral to resources and follow-up calls as needed. Local transportation can be provided to help further meet crisis needs.
T36 Pre-Petition for Involuntary Treatment (all of Pinal County)
The Crisis Mobile Team will conduct a screening of a person and witnesses to determine if involuntary treatment is required as a result of immediate or potentially dangerous behaviors.
Follow-Up Care Post Crisis
The Crisis Team will follow up until the crisis is resolved and make sure the person is connected to the appropriate community services.
Critical Incident Stress Management Response
Critical incidents are powerful, traumatic events that initiate the crisis response. The focus of the Crisis Team is to assist people dealing with the normal reactions experienced following difficult or stressful incidents and accelerate their recovery.
Outreach Services
AHCCCS/ Marketplace Screenings and application assistance

Behavioral Health Screening and referral

Follow up post crisis

Urgent outpatient enrollments post crisis
Youth Engagement Specialist Services
Horizon's Youth Engagement Specialist provides student and family support services, referrals to behavioral health/substance services and crisis intervention for students of partnered schools. Our goal is to help alleviate the student's immediate social, emotional or environmental crisis and assess, evaluate, triage and make referrals for appropriate follow-up treatment to support a return to an effective lifestyle.
Onsite Education/Training
Onsite training and education is available to groups regarding the following topics.
Applied Suicide Skills Intervention Training (ASSIST)

A program that teaches participants how to assist those at risk for suicide.

T36 Process

Learn how to initiate an involuntary commitment and complete county applications, along with receiving a general overview of the treatment process and guidelines for potential or immediately dangerous mental health criteria.

Mental Health First Aid

The program teaches about mental health and substance use and how to identify, understand and respond to someone who is experiencing these issues.

The course covers the signs, symptoms and risk factors associated with anxiety, depression, traumatic events, self-injury, substance use and psychosis, while exploring available resources for help.

SafeTALK

The program is designed to help participants monitor the effect of false beliefs that can cause otherwise caring and helpful people to miss, dismiss or avoid suicide alerts and to practice the TALK step actions to move past these barriers.

The "safe" of

safeTALK

stands for "suicide alertness for everyone". The "TALK" letters stand for the practice actions that one does to help those with thoughts of suicide: Tell, Ask, Listen and Keep-Safe.
Hotlines
Pinal County Hotlines

Southern Arizona Crisis Triage Line (24/7):

1-866-495-6735

Adult Peer Warm Line (8 a.m.

−

10 p.m.):

520-770-9909

National 24-Hour Crisis Hotlines

National Suicide and Crisis Lifeline:

988 (call or text)

National Substance Use & Disorder Issues Referral/Treatment Hotline:

1-800-662-HELP (4357)