Individualized substance use services that help build a path to a healthy and happy lifestyle.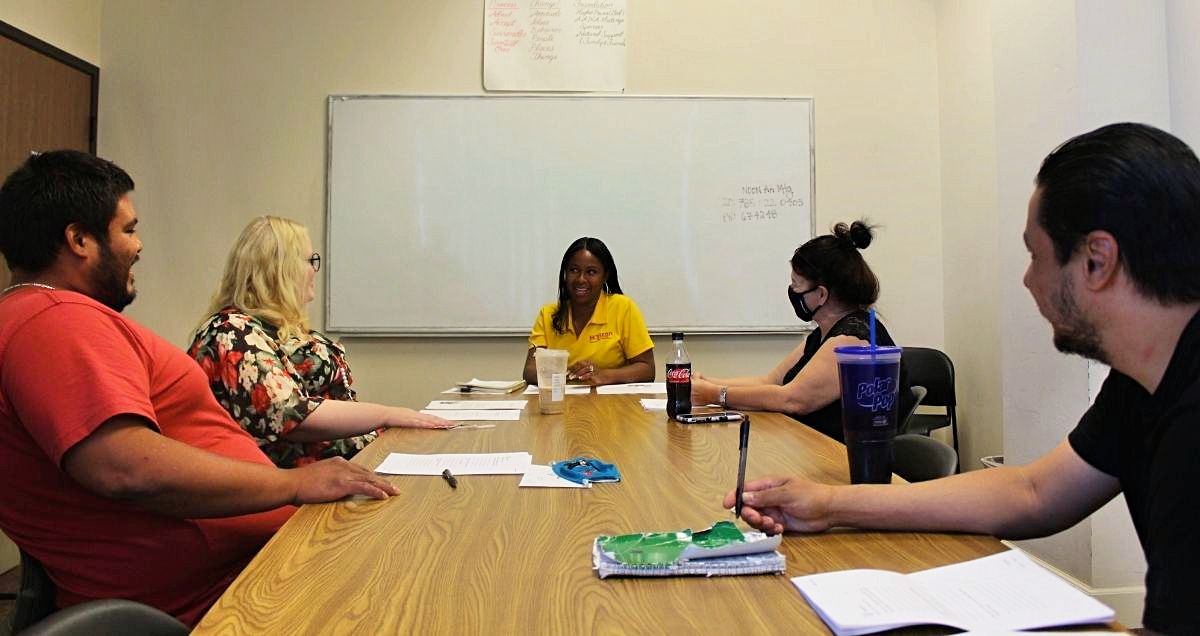 Substance use can become a big problem that can negatively affect every part of your life. It is now up to you to take the next step for the help you need to regain control of your life. You or your loved one can take part in Horizon's Substance Use Services. 
How We Can Help 
Horizon has a health care team ready to create a customized treatment plan that will address your physical, emotional and social needs. We are here to support you every step of the way.
Services Include:
Horizon offers a variety of education, prevention, treatment and counseling services for individuals with substance use challenges. Some of these programs include:
30-Day Residential Addiction Treatment

Intensive Outpatient Treatment

Medication Assisted Treatment for Opioid Addiction

Substance Abuse Education

DUI Education and Treatment

Alcohol Screenings
These programs are available for the residents of Pinal, Gila, Yuma and Maricopa Counties. This comprehensive program includes:
30-Day Residential Addiction Treatment Program
If you or a loved one has a drinking or drug challenge, you may want to consider a 30-day residential addiction treatment program. This program requires that you live at one of our treatment facilities for a 30-day period. During this period, you will attend individual and group therapy sessions, along with receiving some valuable tools to help you on the road to recovery. Our program will provide you the opportunity to clear yourself from an addiction.
Intensive Outpatient Program 
This program is voluntary, however, it meets the requirements of those individuals who may be court-ordered. The program uses the Living in Balance curriculum (Moving from a Life of Addiction to a Life of Recovery) and consists of 48 sessions. The group meets three times a week for three hours. The Intensive Outpatient Program provides treatment for addictions, depression or other dependencies that do not require around-the-clock supervision. Individuals are treated on a part-time basis and return to their home each day.

Medication-Assisted Treatment (MAT) Program 

Medication-Assisted Treatment is based on SAMHSA's (Substance Abuse and Mental Health Services) "Whole Person" approach to treat substance use disorders. We prescribe Suboxone to patients, in combination with counseling and behavioral therapies, clinically driven and tailored to meet each person's individual needs. An individual can remain in our program as long as medically necessary. Since tapering off Suboxone completely may not be an option for some, we also offer a Suboxone Maintenance Program, based on medical necessity where individuals are kept on a low dose for an indefinite amount of time. The ultimate goal of MAT is full recovery.
Substance Abuse Education Program
This program is designed to intervene on substance use by raising awareness on the effect that alcohol or drug use has on someone's life and other people in their lives. The program focuses on prevention, intervention and treatment that will help prevent substance abuse. It consists of counseling for individuals and their families. Some of the services include:
Intensive and supportive residential services

Outpatient services

Medication Assisted Treatment

Co-occurring psychiatric and substance use disorders services
DUI Education and Treatment Program
This program includes a 16-hour educational component designed to teach state-specified competencies and is followed by an additional treatment group for those being assessed with additional hours. Both the Education and Treatment components of the program uses the Impaired Driving Program, an evidenced-based curriculum from The Change Companies. The Change Companies provides customized solutions that support lasting, positive change. This program is designed to help DUI (Driving Under the Influence) offenders learn how alcohol affects driving skills and dissuade them from getting another DUI in the future.
Alcohol Screenings
One of the first steps to complete after a DUI (Driving Under the Influence) is the Alcohol Screening. The Arizona Department of Transportation requires an Alcohol or Drug Screening for any individual whose driving privileges, license or permit have been suspended due to a DUI. The Alcohol Screening must be completed by a behavioral specialist at a Motor Vehicle Division (MVD)-approved counseling facility. The screening consists of a brief interview with a behavioral health specialist who assesses the extent of your alcohol dependence. Based upon the screening results, previous history and details/charges/severity of the DUI, the total number of treatment hours are determined. The individual will also complete a 16-hour DUI Education course.
Support Team
Horizon has a health team of friendly and compassionate counselors and clinicians to provide the personal care and treatment that you need to get back to a healthy and happy lifestyle.
We Are Here for You
Horizon can provide you with education, treatment and tools for your specific needs. We are here to help and support you every step of the way.