Horizon Health and Wellness often has agency vehicles, including 5310 grant vehicles, that get sold in auction to the public. When available, the makes and models of the vehicles that are to be auctioned are listed in the section below.
The auctions are managed by Sierra Auctions. For more information, including instructions on how to place a bid, please follow the link below to visit their website.
Sierra Auction
(https://www.sierraauction.com)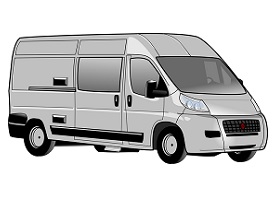 Auction Begins on May 22, 2021!
---
Vehicle(s) Up For Auction:
2009 Ford Supreme Van
Wheelchair Lift
Inoperable, blown engine
87,295 miles


2012 Toyota Sienna
7 Passenger
Transmission/right axle leaking, needs struts
150,017 miles


2012 Chevy Express
12 Passenger
123,722 miles


2012 Chevy Express
12 Passenger
117,884 miles



2012 Dodge Amerivan
Wheelchair ramp
Inoperable, cooling system fluids in engine, overheats
116,584 miles


2013 Chevy Express
12 Passenger
139,176 miles